Ahoy Mateys!

Hey guys! Thanks for stopping by Books Ahoy. Here you find reviews, giveaways, interviews, and more! Thanks for stopping by and I hope you enjoy your stay! :)

Currently Looting

Print
Beautiful Creatures by Kami Garcia & Margaret Stohl
eBook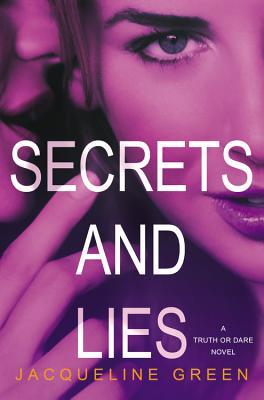 Secrets and Lies by Jacqueline Green

23 June 2014
Hey guys! Welcome to day one of the Secrets and Lies blog tour hosted by
Paper Lantern Lit
. So let's hop to it :)
Can you keep a secret?
Tenley Reed and Sydney Morgan have never seen eye to eye -- until now. United by a common goal, they are determined to find out who was behind their friend's murder. Joined by Emerson Cunningham, a gorgeous but troubled teen model, the girls start their own investigation. But in the isolated beach town of Echo Bay, it's hard to know who's a friend and who's an enemy.
Secrets and Lies is the second book in the Truth or Dare series -- and will keep readers in suspense from beginning to end.
Review
I loved this book just as much as I loved the first book Truth or Dare! The plot still centers around 3 girls and picks up right where Truth or Dare left off. This book has so much suspense, romance, and mystery making for a great read. This books was definitely better than the last when it came to plot twists because it really keeps you guessing throughout the whole read. All of the underlying relationships also make the book a great read because you not only get the crazy mystery but you still get the regular high school romance drama. As I said in my review of Truth or Dare this is definitely a great series to start reading and the only reason I give it 4 stars instead of 5 stars is because of its uncanny similarity to Pretty Little Liars but that is definitely not a deal breaker for me being a fan of the series myself. I can't wait for the last book in the trilogy to come out to see how this complex amazing story ends.
Rating:
About the Author:
Jac
queline Green grew up in Wynnewood, Pennsylvania, where she devoured books the way other kids did candy. She never stopped loving those books she read as a kid, so after receiving her BA from Cornell University, she went on to get her MFA in Writing for Children from The New School. She's since worked in many parts of the children's publishing field, from marketing to editorial to writing. She now lives in Brooklyn, New York with her husband and their very small dog, who moonlights as her writing companion.